Epoxy Pool Paint - Pool Guard EHB Premium 2-part Epoxy Swimming Pool Paint (2 gallon kit)

SKU: NPF-650
Overview
Pool Guard EHB Premium High Build 2-part Epoxy Swimming Pool Paint
Product Overview
---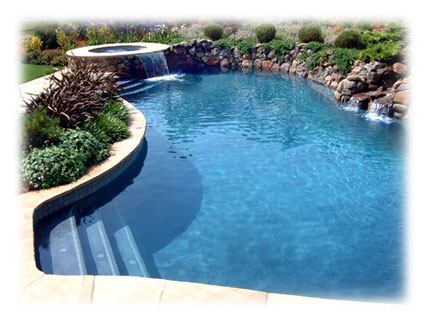 Pool Guard EHB is a premium 2-part solvent based high build epoxy swimming pool paint for swimming pools, which offers maximum protection for concrete, plaster, gunite, marcite, fiberglass and stainless steel pool surfaces.

Pool Guard EHB renovates aged concrete and plaster surfaces - it is a great alternative to re-plastering at a fraction of the cost! It is the thickest, longest lasting pool paint you can buy. If you have a swimming pool that has a rough or aging surface, the Pool Guard Epoxy can fill in imperfections and give your pool a smooth new look. The Pool Guard High Build Epoxy is also marine life safe, so it is perfect for coating your koi ponds and marine water features.
Waterproofs and fills in hairline cracks on your swimming pool surface.


Smoothes rough surfaces better than any other pool paint.


Pool Guard EHB lasts longer than any other pool paint.


Protects the surface from UV rays, pool chemicals, temperature variations, algae and other environmental factors.


Pool Guard High Build Epoxy gives your pool surface a beautiful, smooth surface - it makes your pool look brand new!
**Free Shipping on Orders of $299 or more (48 US States Only). Please see our Shipping page for more information.
Your pool gets attacked by chlorine, shock, UV sunrays, heat, cold, suntan oils, algae, slime, dirt and grit - but the Pool Guard EHB can help defend against all of these factors, and keep your pool clean and maintenance free. The high build epoxy coating will give your pool a hard tile finish and is designed for a perfect application even on an imperfect pool surface. Silicone & UV Stabilizers act like a "sun block" giving extended protection against chalking, algae & fading.
Pool Guard Epoxy Pool Paint is designed for maximum protection against blistering UV rays and harsh chlorine, algae growth, and extreme temperature variations.
Longest lasting against fade, Pool Guard EHB will apply over most types of epoxy pool coatings, as well as bare concrete, gunite, plaster, fiberglass and marcite...also perfect for whirlpools and spas.
Dries quickly, is durable and resists chipping, chalking and abrasions.
Comes in white, medium blue, aqua, royal blue, sky blue, black, gray. Scroll down to see color samples.
Don't know which pool paint to buy? Click here to find out:
What Swimming Pool Paint Do I Need?
Use On:
---
Non-painted Concrete, Gunite, Marcite, Plaster, Stainless Steel and Fiberglass Swimming Pools
Swimming pools currently painted with epoxy paint
Fountains
Koi Ponds
Slides
Water Features
Spas/Jacuzzis
Water basins
NEED HELP PREPARING AND PAINTING YOUR POOL? NEED HELP FIGURING OUT HOW MANY GALLONS YOU'LL NEED?

Go to our DIY Pool Painting Tips page for more info.
Paint Application
---
Coverage: 300 sq. ft./ per 2 gallon kit per coat on bare concrete surfaces;
500 sq. ft./ per 2 gallon kit per coat on recoats.
Service life of up to 8 years on properly prepared and maintained surfaces.
2 coats are recommended for proper application.
No Primer Needed - self priming on fiberglass, concrete and plaster surfaces. Use Rust No More Primer on stainless steel pools before coating with Pool Guard EHB.
Comes in a 2 gallon kit - 1:1 mix ratio. 3 hour pot life once parts A & B are mixed.
Use 3/8" roller for application.
Cannot be used over acrylic or chlorinated rubber paints.
STOCK COLORS: RETURNABLE, BASE PRICE
WHITE, BLACK, GRAY, SKY BLUE, MEDIUM BLUE, ROYAL BLUE, AQUA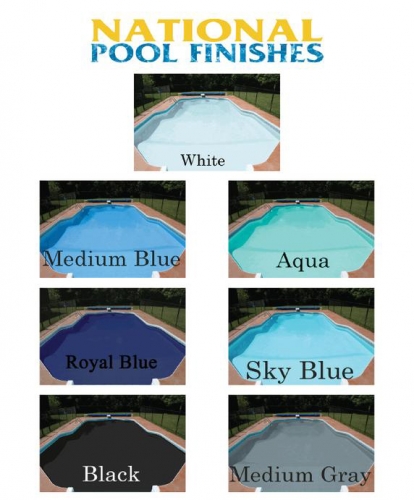 CUSTOM COLORS: NOT RETURNABLE, EXTRA COST: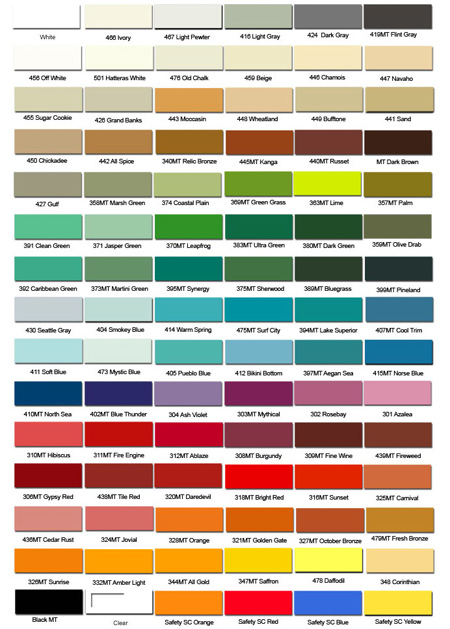 Reviews
Add Your Review
Reviewer: Holly Phillips
06/02/2015 12:34pm

Thank you guys for your prompt response. Thank you again for your speedy answer and awesome customer service!!!
Reviewer: Joanne
05/01/2015 01:14pm

Great product and great company. We paint our pool every 4-5 years...this is a great product.
We are repeat customers and are thrilled with your customer service. I have called 2x's now and I received excellent, cheerful customer service each time. You make me feel like a valued customer and an old friend! Thank you
Reviewer: Kim Treaster
04/16/2015 03:57pm

Great paint, I redo my fountain every 2 to 3 yrs



Reviewer: Patty E.
03/29/2012 01:34pm

Great product! Resurfaced jr. olympic size pool at children's camp. Lots of work to do the job the right way but well worth it.
Reviewer: Jad Kobeissi
07/01/2011 03:08am

This a great product. My pool looks brand new. I had parts of the plaster chipping, it filled up every crack, and attached the old plaster together. Very satisfied customer, and I did the job myself and wifey. A great alternative for replastering.
Add Your Review
Tell a Friend